Our company values are human-centric and built around honesty, responsibility and respect.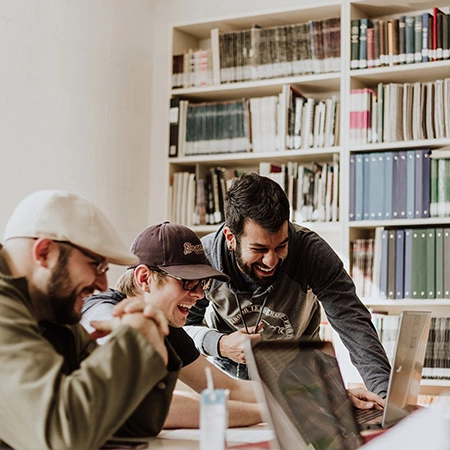 We are open, regulated, and like to communicate excessively; We always keep one ear firmly planted to the ground.
We always put our clients in charge of their initiatives and help them navigate through the nuances of solving a business challenge digitally.
What's so special about us?
It's easy to forget that at the heart of each business process, digital or traditional, is a human being that's the driving force of the process. We built our business and every solution we ever delivered on this ideology, and it has paid us back in dividends. We try to translate the "human touch" as we understand it through coding to deliver solutions that users feel-at-home interacting with, as if they were built specifically for them.
Services we offer
How we help our partners
One-day Workshop
We've been doing this for 12 years and can help you verify your idea through our One-Day Workshop. Executives and founders have keen commercial acumen and are typically spot-on when it comes to identifying the requirements and pain points of their target market. When they try to transform the company idea into a digital business strategy, things get a little rocky. Even if you have past IT experience, creating and launching a digital firm is a very different beast. One-Day workshop.

Team Size : 2 resources

Timeline : 1 Day to 1 Week
Discovery Meetings
Discovery Meetings are intended to offer a granular visibility into your present state. While listening to your issues, our Business Analysts adopt a customer-first mentality and gladly spend the day creating a solution that will be tailored to your specific needs.

Team Size: 2 resources

Timeline: 2 – 3 Weeks
Project Transfer
You will get to meet the team that creates mobile and web apps, as well as end-to-end and integrated software solutions that are helping our partners do better business today. Our design and technical team leaders collaborate with Business Analysts to create the Project Blueprint, which specifies the Scope of Work for our development endeavour. We strongly advise that you begin with our Discovery Meetings before going on to this step for the excellent results.

Team Size: Variable

Timeline: Variable
Project Take-over & Support
Code Audit provides you an unbiased assessment on whether you should keep the code, modify it for stability, or if a rewrite is required. Generally, we recommend rewrite only if the code is at 25% fidelity layer or less. We always propose the choice that provides the best balance of minimal financial commitment and the quickest return on investment for your brand.

Team Size: 2 resources

Timeline: 2 weeks
Remote Team
Our specialists have the ability to operate within and outside of their teams. This implies that we may either deliver the job for you or operate as an extension of your team to see your project through to completion. If you'd like to learn more, write to us and we'll get back to you within 3 hours.
Contact us
Our Values as a company
We take great care to only agree to projects that have a reasonable timetable and a fair budget. We passionately believe in quality, openness, ethical coding methods, vibrant communication, and transparent project management systems.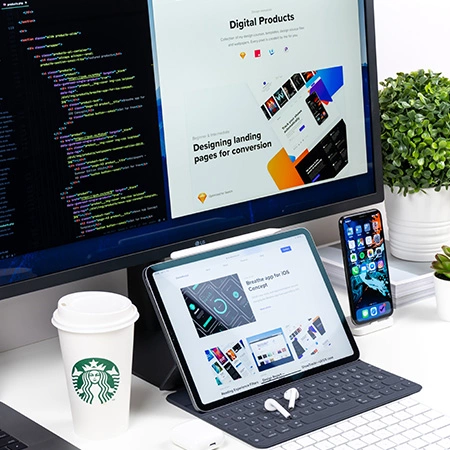 1
Quality of Work
Quality necessitates research, and research necessitates time, which implies that the projects we take on will have a realistic schedule and budget in order to be completed effectively. Delivering an MVP that is an immediate sensation with the target demographic in less than a month for GBP 3,000 - 6,000 is simply not our cup of tea.
2
Transparency is everything
The software business has a poor reputation because some of its colleagues try to trick their clients into paying excessive premiums for poor builds. To combat it, respectable firms like ours must engage in trust-building activities such as upfront disclosure of prices and timeframes with a guarantee to fulfill on time. In order to protect our clients' interests and build faith in our business brand, we go the additional mile and guarantee cost-absorption for any extra time it takes us to execute a project.
3
Responsible
We are morally and socially responsible individuals and a corporation. We recognise that our first allegiance is to our clients, and we treat them with respect. We don't resell your merchandise to your rivals for a short-term profit at the expense of your long-term success.
4
Open Communication
Our communication strategy is highly open and transparent. Every week, our customers are encouraged to hold a standup meeting to review the status of their project. We send them weekly updates to keep them informed about the progress of the project. All of our consumers are appreciative of this practise.
5
Open Project Policies
We achieve our open communication approach by giving you access to the project management process from the inside. We achieve this by creating a Jira board with you, where you can see how we've split down your project into subsets (Sprints) and which Sprints we're working on first.
Trusted by ambitious companies, brands, and founders.
Partners





Top app development company
---
Find the latest industry trends, to keep you at the top of your tech game. All curated by a top app development agency, read more on our blog.
Carpe diem!
Today is the best day to talk to us about it. That's right, your project deserves a conversation!
Contact Us
Stuck trying to fill those empty pages?
We've got a one-day workshop to set you up! Feel free to register anytime.
Workshop