Let's take a test flight together
Trusted by





Top app development company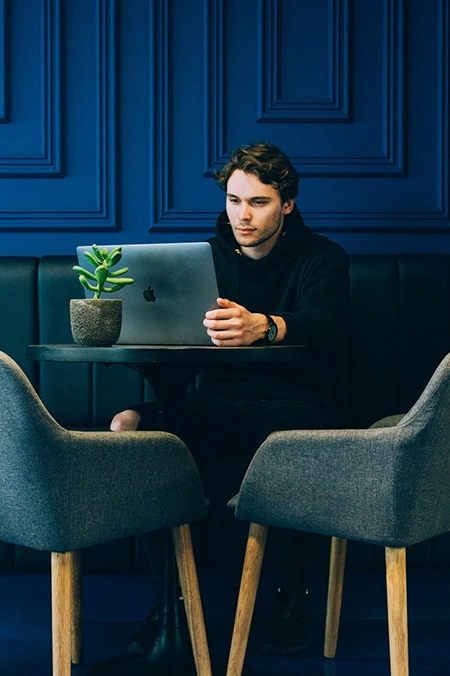 This workshop is designed to put things in perspective for you.
Business requirements are dynamic and depending upon your business model and target audience, consumer preferences are evolving at a pace faster than the traditional operations are geared to handle. The result is a disparity between the services requested and those delivered, and consequent customer dissatisfaction.

Business leaders are always looking for ways to connect to their customer base and develop personal relationships without having to invest millions on marketing, free sampling and advertisement, while making their processes more lean, more agile and more efficient. Ideas that they come up with are either too costly to implement or will take time to manifest, or both. Add risk to the mix, and leaders will quickly get discouraged and go back to doing business the traditional way. It may be less rewarding but all risk is known that way.

What if you could de-risk your new idea and implement it safely and in a controlled manner, at a fraction of your annual marketing expense?

More About Us
This workshop is designed for Executives and Founders
Leaders who want the best of both worlds will benefit the most from this workshop. Through this workshop, we discuss various ways leaders are digitally connecting with their customers to form 1:1 relationships, facilitating their vendors through a unified digital platform, implementing organizational policies and improving employee efficiency through digital products and so on. Startup founders are able to technically validate their idea, choose a feature set and discuss the nuances of launching their mobile business.
Schedule a workshop
Deliverables
We bring in multiple resources from various practices to deliberate on your business idea, figure out the shortest route to success, plan and document your project itinerary and give you granular insight on the financial investment required to build your product.
Project Plan contains Scope of the Project, Feature-set, User Workflow, Design for 3 screens, Project Timeline and Project Team required.
Financial Investment based on the scope of the project, the minimum unrefined financial investment required to build the product.
Why will this work?
We have a lot of experience delivering custom software projects for mobile and web technologies. We are at the point where we clearly know what to do and what to avoid. We don't make costly mistakes anymore, our processes are well defined and deliberate, and we follow a set plan of delivery to execute and on-time, within-budget delivery. We bring all of this knowledge, our culture and maturity to the table for this workshop, and that's your takeaway.
Discover our work
---
Find the latest industry trends, to keep you at the top of your tech game. All curated by a top app development agency, read more on our blog.
Go big or… Go bigger?
Your ideas matter, and regardless of how you feel, they do warrant a day worth of discussion.
Let's talk
Need a change, or a chance?
Discover the various ways we can help you get back on your feet.
Project Management