DigiBarbar
Aggregator platform for barbers of UK and their clients

About
DigiBarbar is yet another contribution of O2SOFT towards helping traditional businesses create an online revenue stream.

The aggregator platform has a two apps; service provider app (DigiPartner) and client side (DigiBarbar), both of which are powered by a robust backend to maintain and optimize location, history, profile and payment data and services.
Features
Barbar side app (DigiPartner)
Client side app (DigiBarbar)
Backend Portal for super-admin
Geotagging and geofencing
Feedback and rating module
Online payment gateway integration
Appointment scheduling
Alerts and notifications
Launch & Maintenance
Created marketing materials
SEO for AppStore
Analytics and link attributions
Conducted advertising campaign on the AppStore
Services
UI/UX
iOS development
Backend development for integration of two apps
Multi-device manual testing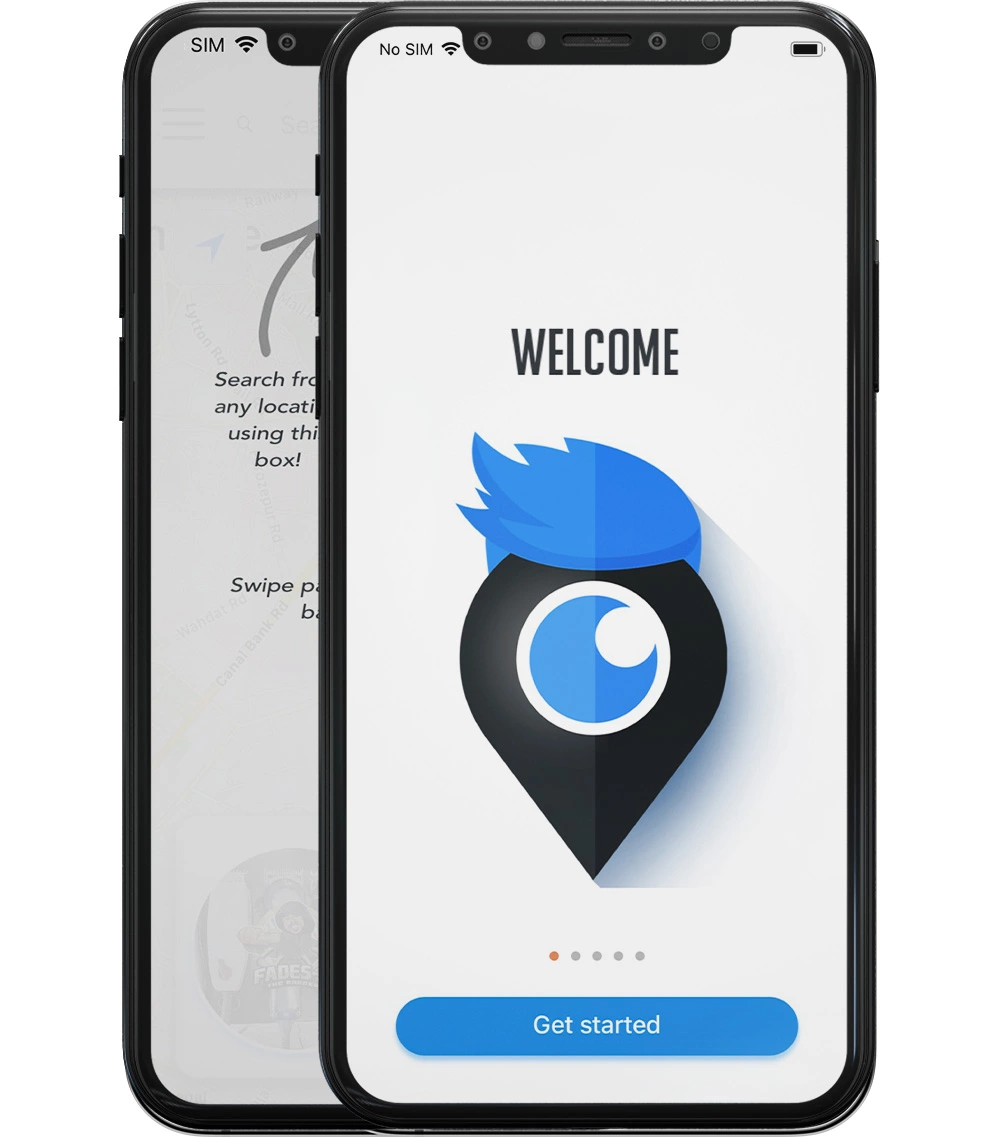 DigiPartner
Brings the barbars to the 21st century. The appointment booking feature allows the barbers to schedule or cancel appointments, collect payments online, and get more traffic based on the reviews.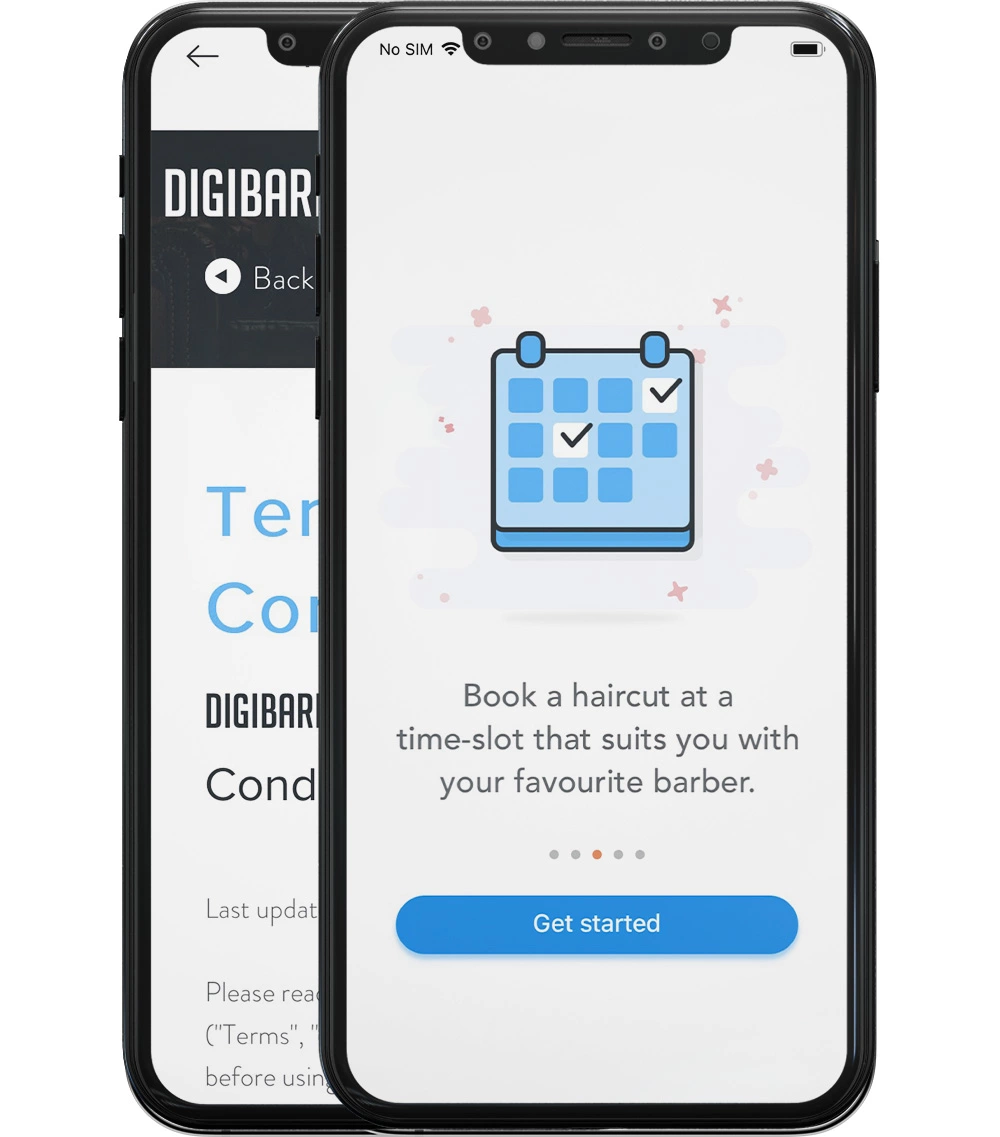 DigiBarbar
Allows the clients to look up a barbar based on their location. Clients who want a specific service can use inbuilt filters to single out the barbers that offer those services. The option to book appointments online allows the users to avoid long queues and keep track of their appointments through automated alerts.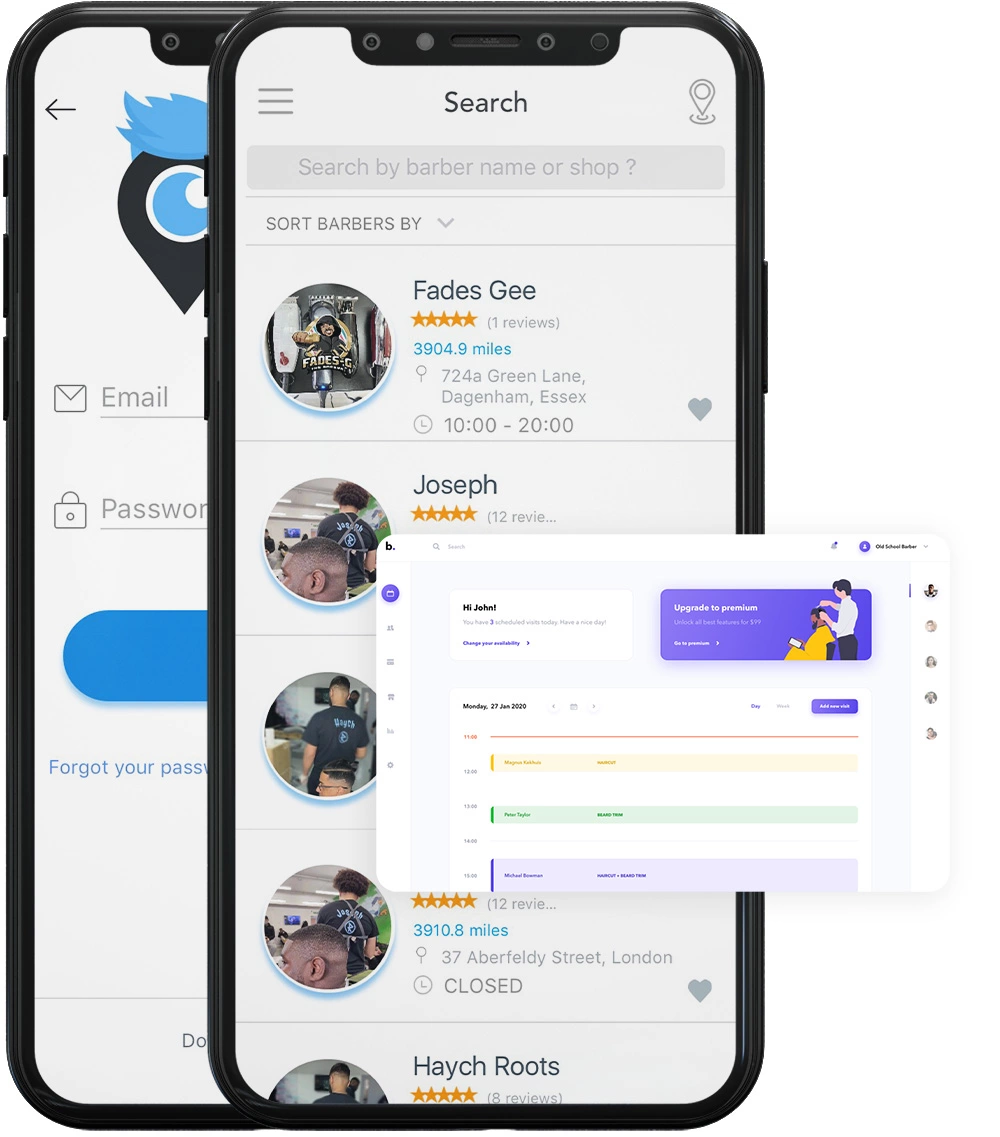 Online Payment
Allows the customers to avail touchless payment system and barbers to collect the payment via their favorite service provider, inbuilt wallet or bank.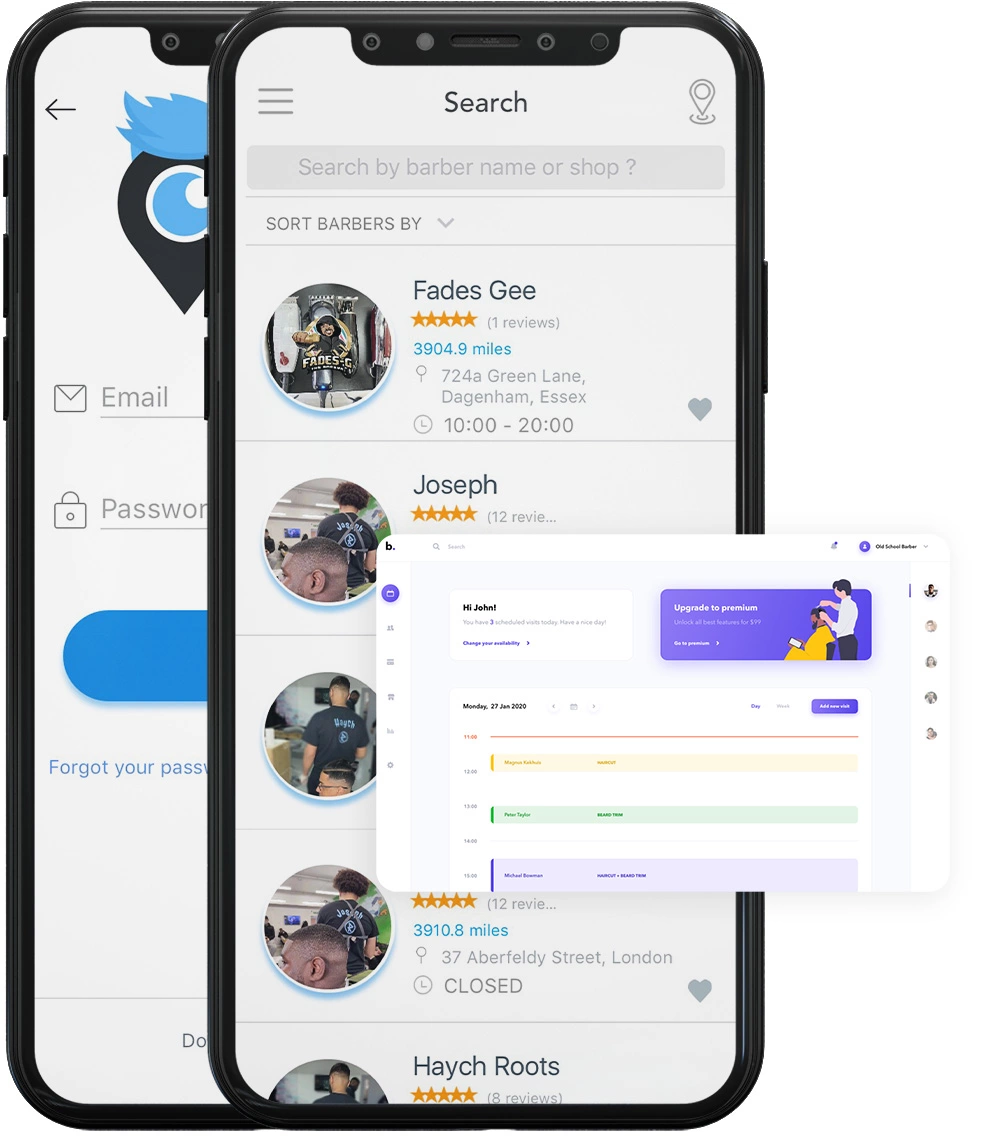 Review management
The review system allows for the users traveling to 'get a feel' of the service before they engage or book an appointment. The app rewards those with higher review ratings by pinning their services on the top of a location-based search.
Key Take Away

DigiBarbar allows users to avoid long queues, book appointments in advance, search for a specific service nearby, read reviews of the service providers and more.
DigiPartner allows the service providers to put their business on the internet, catch leads in real time and book appointments in advance, maximize their bookings by making their calendar available, reap the rewards of their ratings and more.
Geolocation capability ensures that all barbers within the area of a user's operation get visibility and give the user the option to choose any one of them. This fair practice will allow many barbers to earn their livelihood in a more consistent way
Online payment mechanism allows the users to take advantage of a cashless, touchless payment method, while for barbers it is a safeguard against them losing their hard-earned money to robbery or theft.
Consistent and persistent online notifications through push messages ensures that the barbers risk of no-show clients is reduced, and allows for customers to stay on top of every appointment they make.
---
Like any of these success stories?
We can write one just for you, if you like. Just give us some context and watch us work our magic!
Contact Us
Take a look under the hood.
You might already be familiar with or have heard about the tech we work with. Take a look!
Services