EyeCast
Multi-Location Video Surveillance without DVRs

Setup
Process
Agile
2 week sprints
Daily standups
Weekly status updates
Team
FE & BE developers
QA
DevOps
Product Owner
Technologies
UI/UX
iOS development
Android
Multi-device manual testing

Features
User profile management Cloud-based Archiving Multi-camera programmable view Multi-location simultaneous access Online Payment
Launch & Maintenance
Created marketing materials
SEO for AppStore
Analytics and link attributions
Conducted advertising campaign on the AppStore
Services
iOS App
Web App
Backend
Multi-device manual testing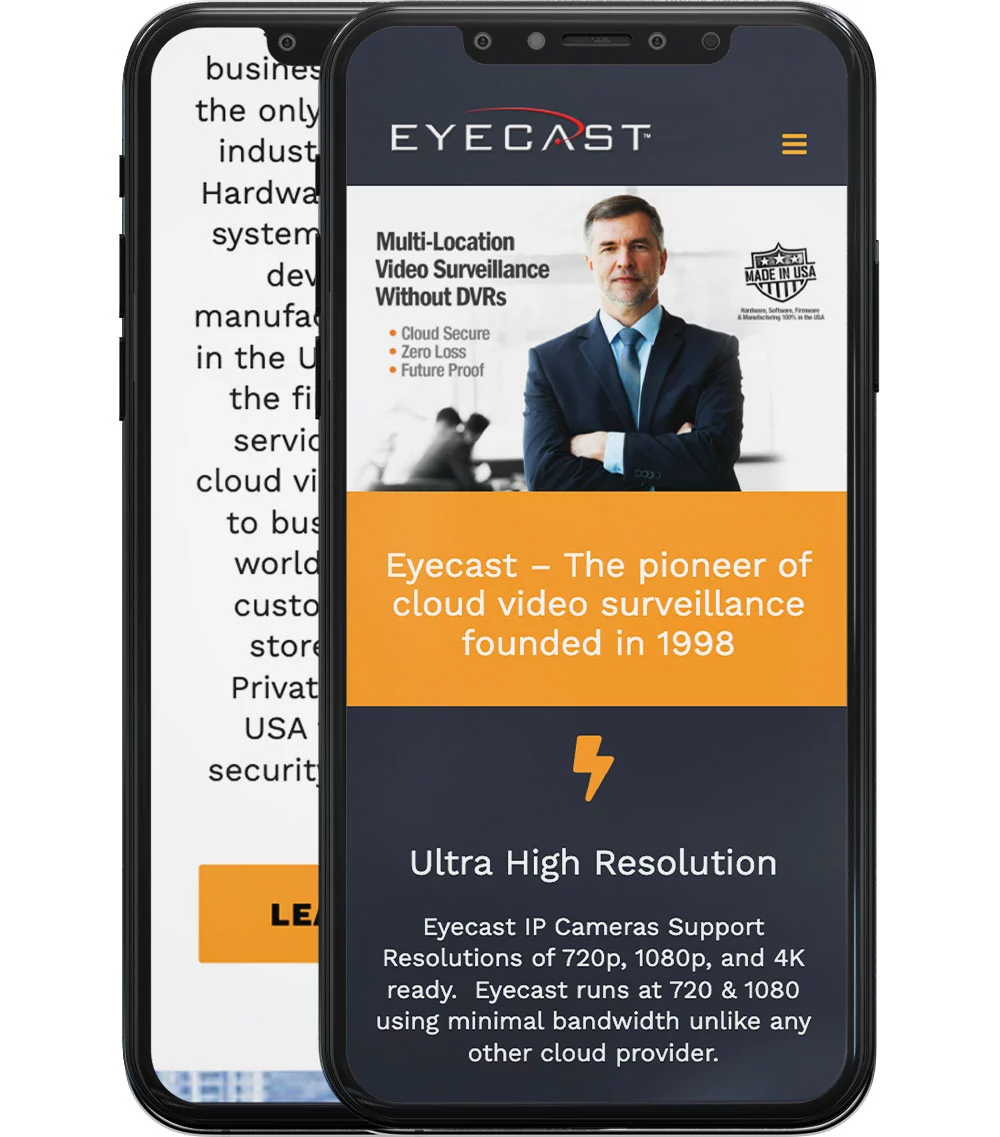 Easy access to cloud servers
Being a cloud-based application, the access is super-secure with military grade encryption for flowing data: both in transit and at rest. The ease of access coupled with security makes it a perfect surveillance platform that cannot be tempered with.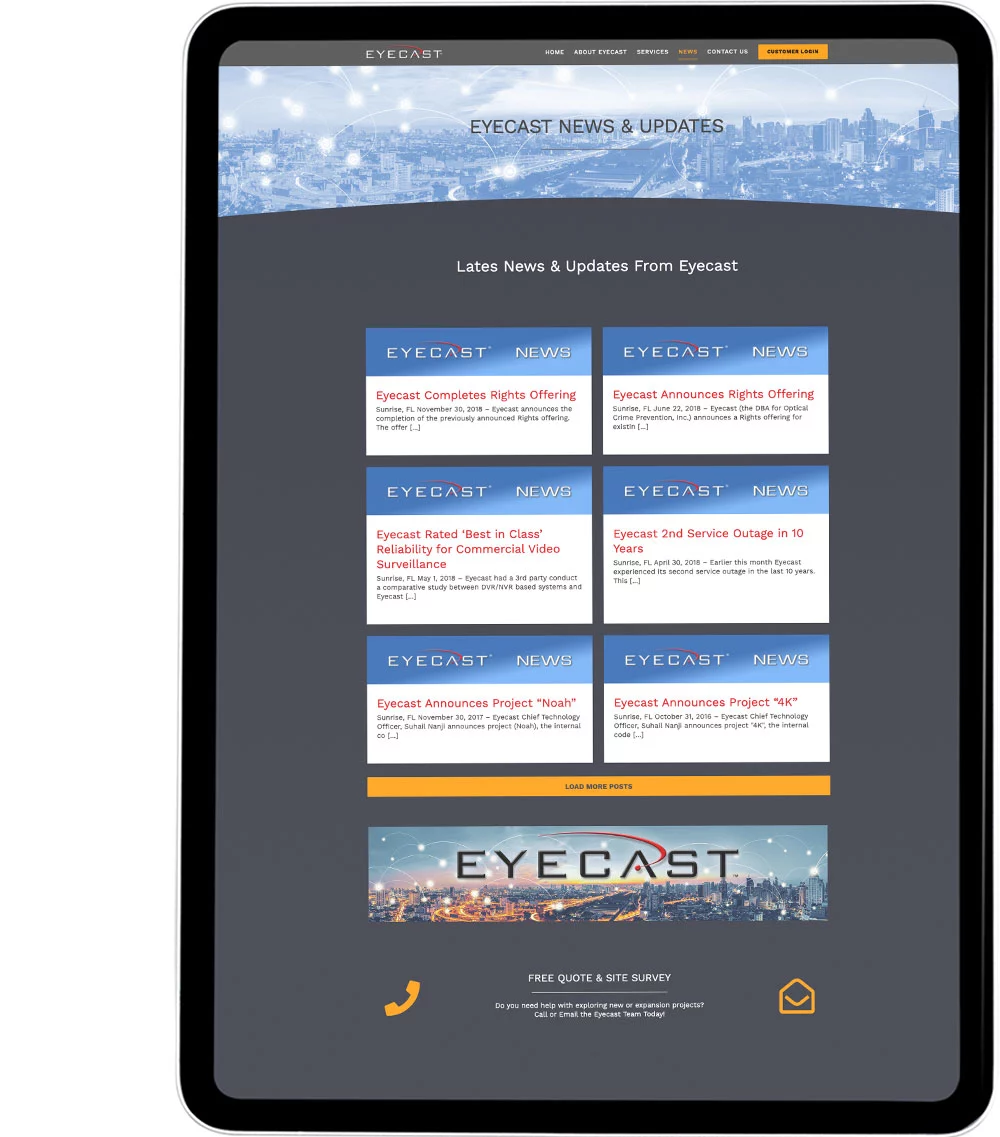 360 degree video surveillance
The app allows camera surveillance access regardless of the location, setting up upto 4 cameras and programming surveillance programmers easy to set up and maintain.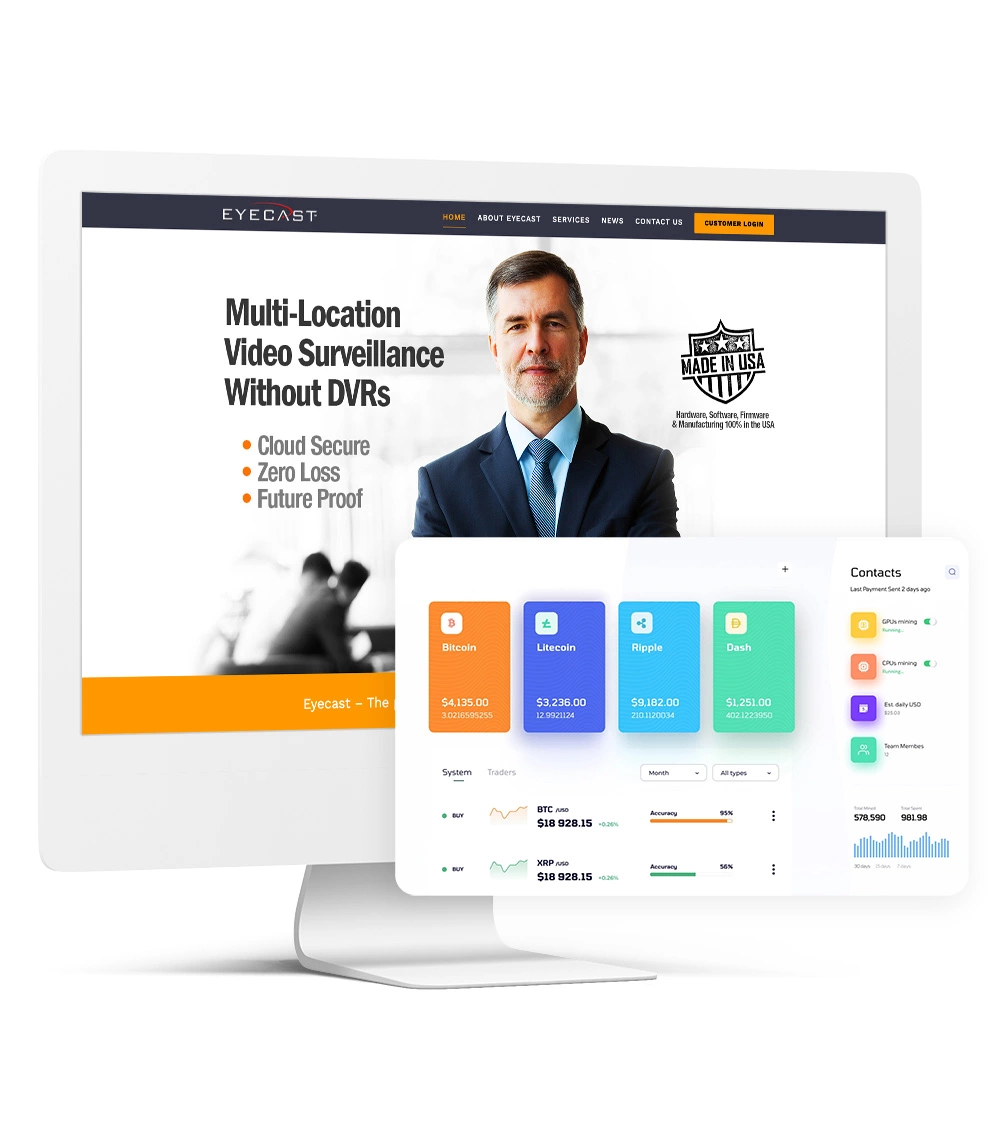 Programmability
Eyecast systems can work together with other customer equipment to deliver an integrated video surveillance solution such as home automation, photo and alarm sensors, POS systems and RFID technology.

Key Take Away

There are thousands of different video surveillance products on the market that work reasonably well as independent systems for people with video surveillance expertise. However, they are difficult to use for most of us and the cost of ownership is high. Eyecast overcomes these drawbacks with its cloud based video surveillance service.
Video images are secured off-site in Eyecast's cloud storage vault. All video is tamper proof so that it may be used for evidentiary purposes in a court of law
EyeCast's unique network management system enables the automatic setup and active monitoring of millions of customers worldwide to deliver a simple, plug and play video surveillance solution. Eyecast's non-stop video surveillance architecture records 7x24.
---
Like any of these success stories?
We can write one just for you, if you like. Just give us some context and watch us work our magic!
Contact Us
Take a look under the hood.
You might already be familiar with or have heard about the tech we work with. Take a look!
Services