FanFlex
Connecting bands with their fans

Setup
Process
Waterfall
4 weeks sprints
Daily standups
Weekly status updates
Team
Designer
FE & BE developers
iOS developer
Android developer
QA
Product Owner
Technologies
Java
Objective C
Swift
PHP
Firebase
Crashlytics
Socket.io
Twilio
Features
User profile management
Calendar Integration
SMS and Push Notification
Chat
Polls
Online Payment
Online Shop


Launch & Maintenance
Created marketing materials
SEO for AppStore
Analytics and link attributions
Conducted advertising campaign on the AppStore
Services
Android App
iOS App
iPad development
Backend
Multi-device manual testing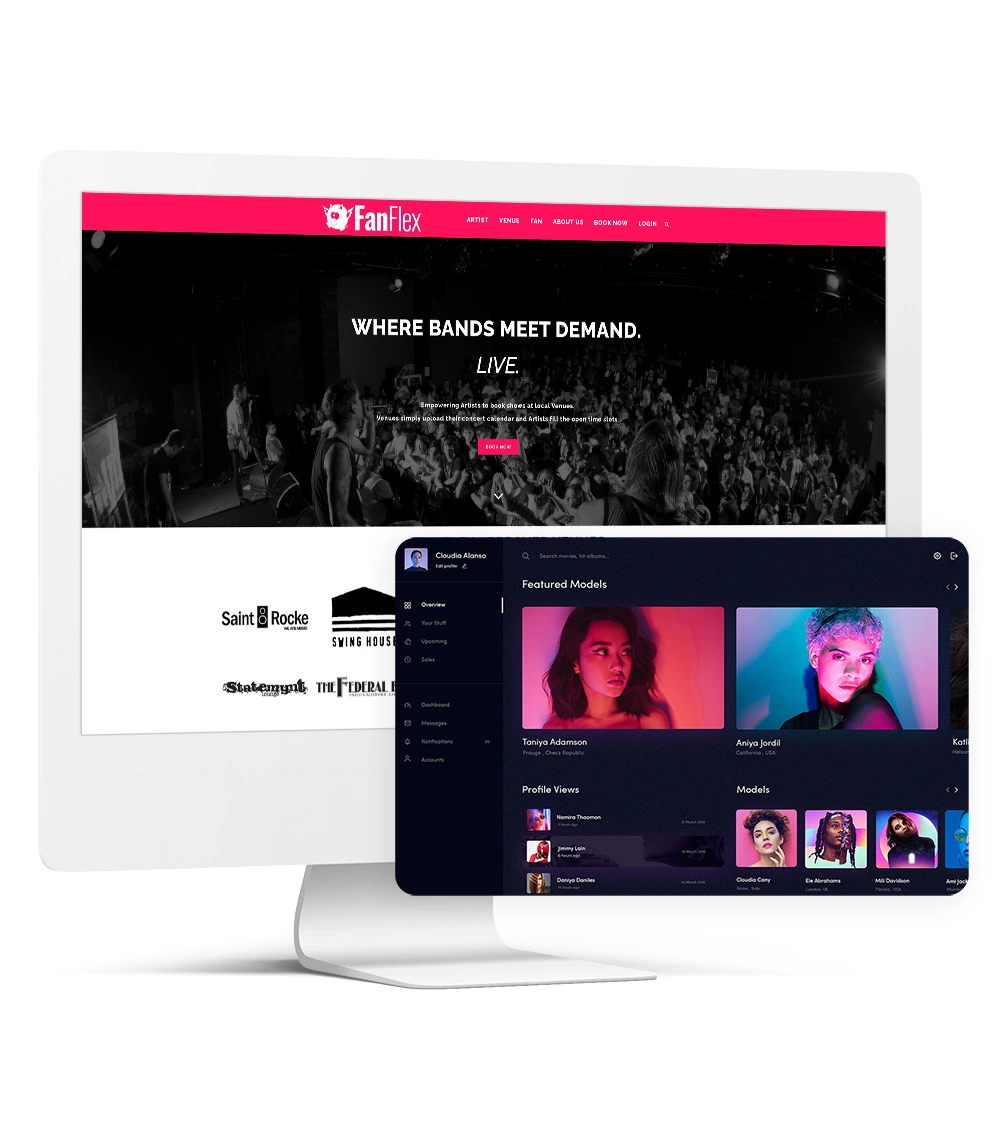 Connect with your fan base
The allows the bands to connect with their fan base, respond to their requests to perform at private and local venues, and never go dark on their target audience.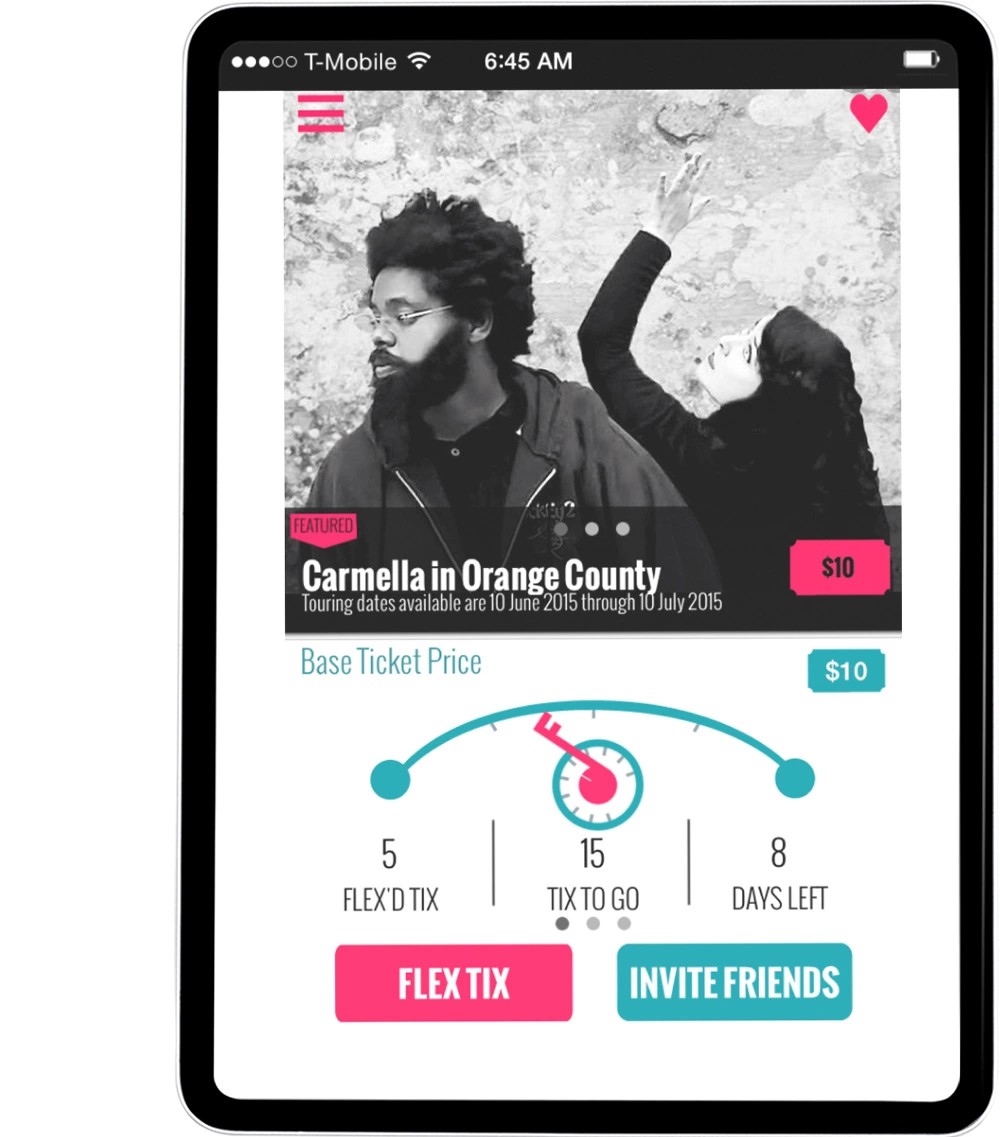 A passive revenue stream
In addition to the more direct revenue stream of selling tickets for the artists are able to sell their merchandise, and premiums passively through the app.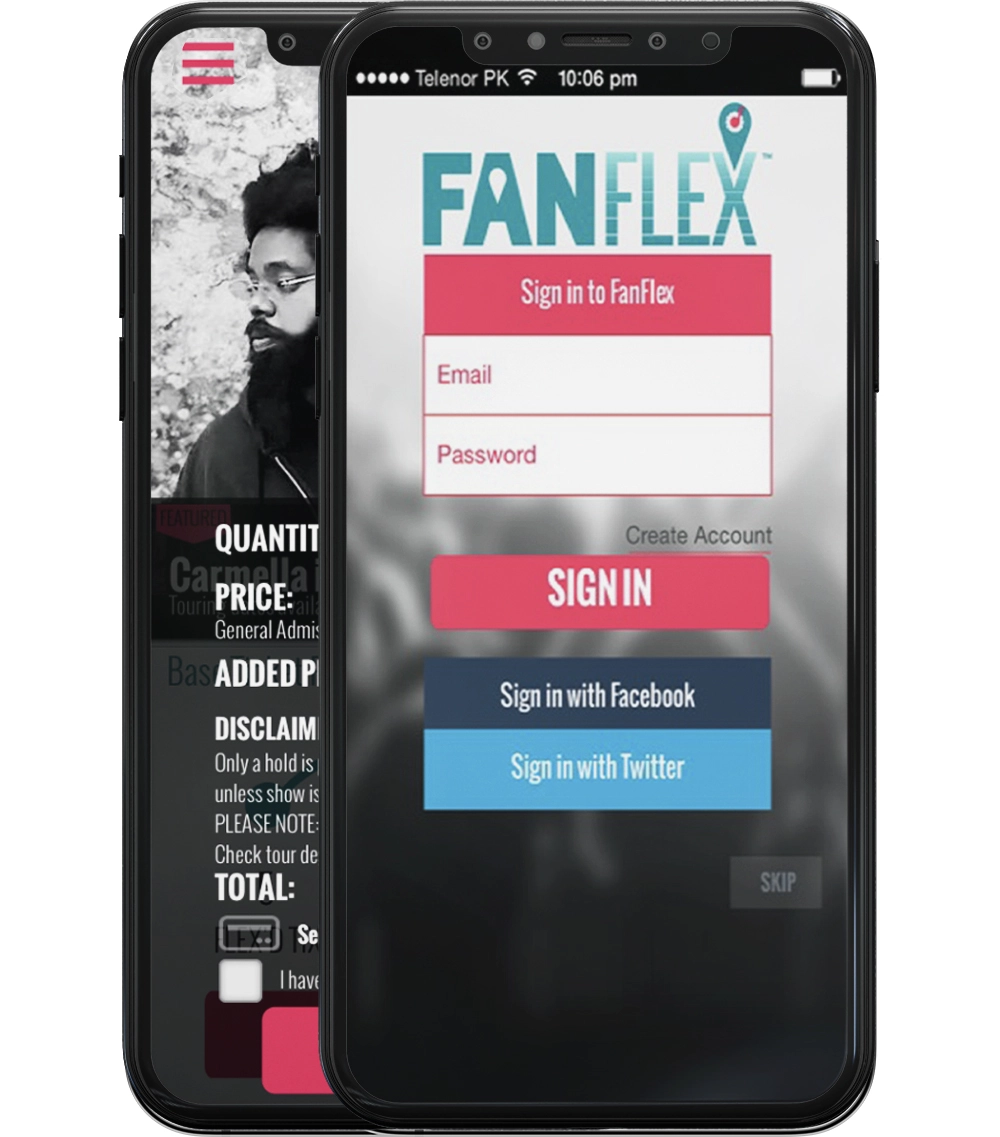 open new doors
The app puts the artists back on the map because of popular fan demand. Because of the demand, venues that previously would reject an up and coming artist would now easily sell out a plan to them.
Key Take Away

Fans decide where the bands perform. Fans now have the power to bring their favorite brands up.
Opens new doors for up and coming artists and unlocks active and passive revenue streams for them.
---
Like any of these success stories?
We can write one just for you, if you like. Just give us some context and watch us work our magic!
Contact Us
Take a look under the hood.
You might already be familiar with or have heard about the tech we work with. Take a look!
Services