Twidlee
A little something for everyone

Setup
Process
Agile
1 week sprints
Daily standups
Weekly status updates
Team
Designer
FE & BE developers
iOS developer
Android developer
QA
DevOps
Product Owner
Technologies
Kotlin
Swift & Swift UI
React JS
Microsoft Dot Net
Firebase
Adyen
Paypal
Stripe
Features
Deal timer
Favorite deals / restaurants
User profiles
Universal search feature
Deal History
Online reservation and sharing
Universal Filter
Push notifications


Launch & Maintenance
Created marketing materials
SEO for AppStore
Analytics and link attributions
Conducted advertising campaign on the AppStore
Services
UI/UX
iOS development
Android development
backend development for restaurant integration
Multi-device manual testing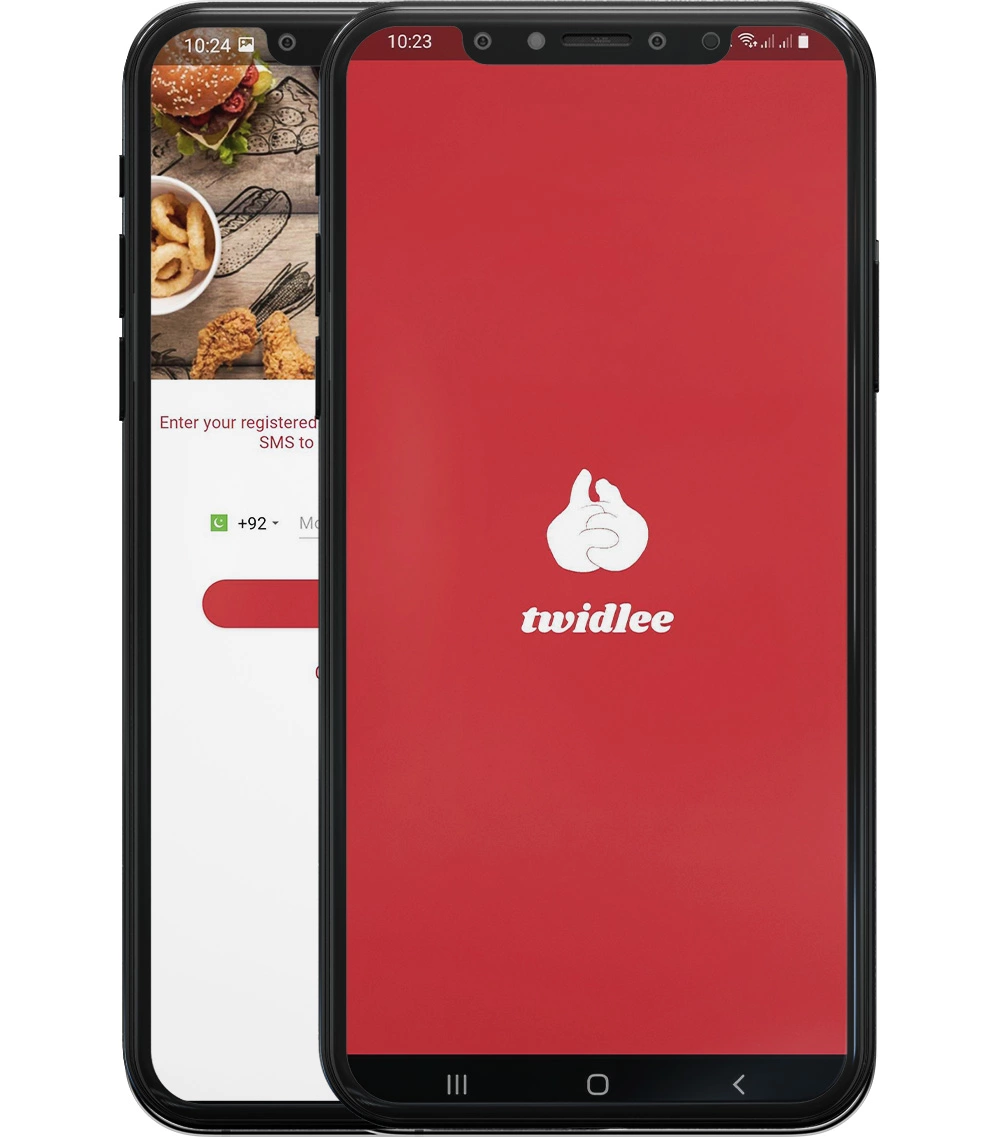 Revenue optimization
The app allows the restaurant owners to maximize their revenue by increasing their order size. Simply put, the restaurant owners can offer discounts through the platform which is time-bound, and the customers redeem it through the app. This may not increase profitability but it gives a massive sales boost.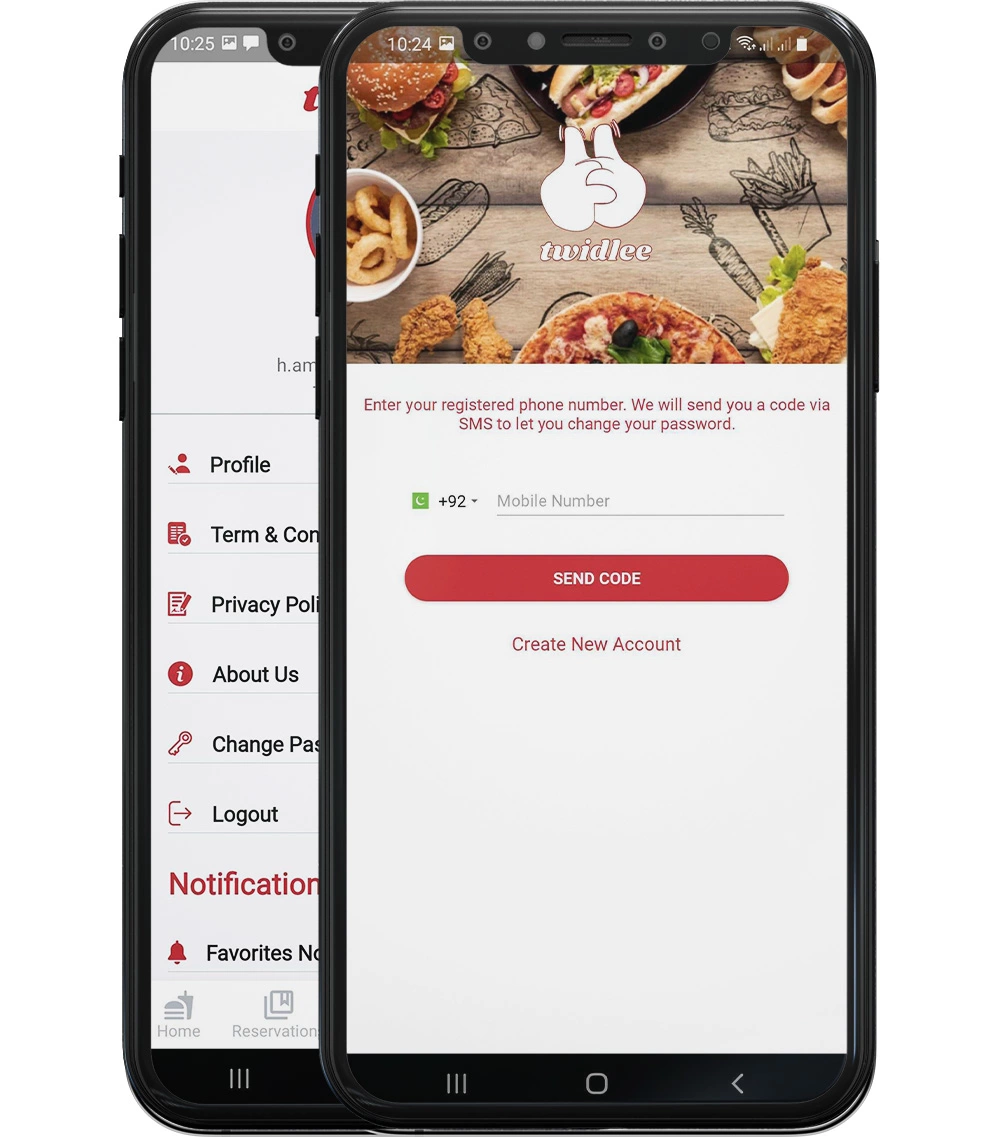 History and Favs
The app allows the users to maintain a record of their past bookings, alongside their statuses. The app allows the user to track their favorite cuisines, restaurants or deals and keeps them apprised of the new offers through push notifications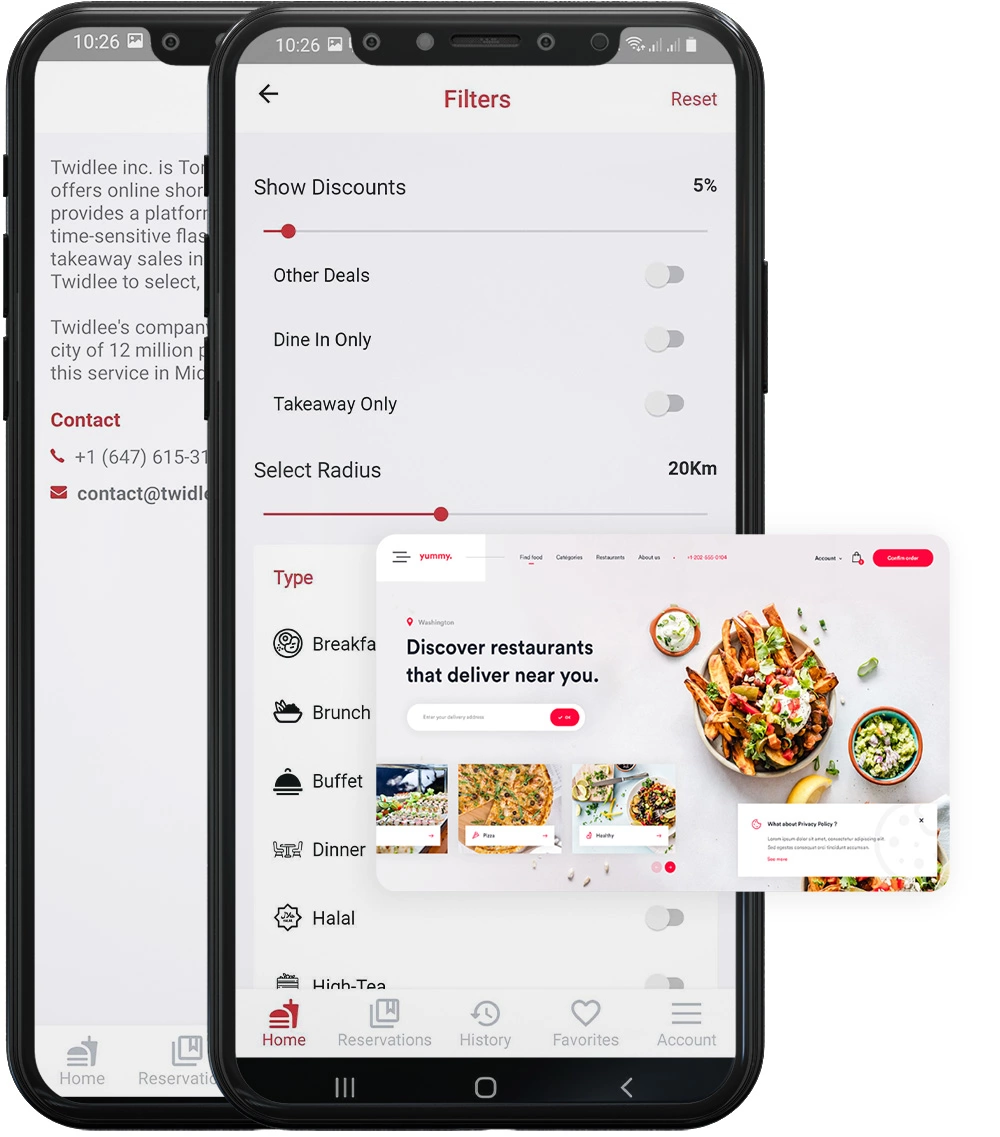 Universal search and filtering
The users are able to locate their favorite deals through the scroll feature on the homepage or look the deals up by restaurant or cuisine through the universal search feature within the app.
Key Take Away

Allows the users to plan for delivery or dine in option. They can also share their reservations with friends and family to plan for a quiet evening at home, or bustling visit to the restaurant.
Allows the restaurant to maximize their off peak revenue without having to spend a pretty penny on marketing expenses.
Allows the users to track their favorite restaurants or search by cuisines to maximise their marginal utility.
---
Like any of these success stories?
We can write one just for you, if you like. Just give us some context and watch us work our magic!
Contact Us
Take a look under the hood.
You might already be familiar with or have heard about the tech we work with. Take a look!
Services